Frequently asked questions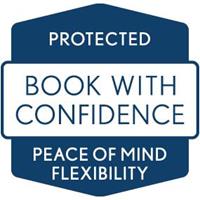 As the world's borders begin to reopen, we have put together answers to some of the most frequently asked questions from our clients. Of course, our expert Travel Specialists are always on hand to discuss any queries you may have in detail.
Last update: 30 January 2023
Planning and booking your next holiday
Are there entry requirements to the country I want to travel to?
We also advise checking your government's most up-to-date information about entry requirements and restrictions for the country you would like to travel. For UK clients this will be available at the FCDO website here and US clients can check the Department of State Travel Advisories here.
Can I get travel insurance to cover COVID-19?
It is very important to have comprehensive travel insurance when booking your next holiday, and we require all those travelling with us to have an appropriate policy. We can put you in contact with our preferred insurance partner, Campbell Irvine, who offer cover for many COVID-19 situations. See our insurance page here for more information.
What if I or a close family member get COVID-19 or have been told to self-isolate before I am due to go on my holiday?
If you contract COVID-19 and are unable to travel on your holiday this will be treated as any illness stopping you from travelling. You should refer to your travel insurance provider to make sure that this situation would be covered.
What if I simply no longer wish to travel?
If your reason is unrelated to a change in FCDO advice or new travel restrictions impacting your holiday, you can still cancel. However, you will be subject to our usual booking conditions, including any cancellation charges.
If restrictions prevent me from travelling, can I claim via my travel insurance?
In general, policies taken out prior to March 2020 are likely to cover cancellation as a result of the pandemic, whilst policies taken out afterwards are less likely to do so. However, as different travel insurance policies provide different degrees of cover, it's best to confirm this with your travel insurance provider.
Can I postpone my villa holiday?
We will work closely with each of our villa owners to negotiate flexibility wherever possible should you need to postpone for Covid-related reasons.
My balance is due for my holiday. Do I have to pay this?
Unless there are new travel restrictions affecting your holiday booking, then it is scheduled to go ahead as planned. As such, you will still need to pay your balance — unless you wish to cancel your booking. Should you have any concerns about payments due, please do contact us, and one of our villa specialists will be able to advise.
What if the villa owner is unable to accommodate my requested date change?
Although we have successfully moved most bookings without issue, postponement of your holiday is subject to availability.
What happens if we're advised we can't travel?
Should the UK FCDO, US State Department or local equivalent advise against all but essential travel to your destination, or if travel restrictions are introduced that prevent you from travelling, we will liaise with the villa owner on your behalf in order to rearrange your holiday.
Travelling to your destination
How can I travel safely during COVID-19?
Travelling safely will mean following measures to reduce the risk of spreading and contracting COVID-19. Follow the rules at airports, train stations and other transport hubs, wear a face covering to minimise the risk of spreading the virus, maintain social distance from others and ensure that you frequently and effectively wash your hands. To ensure that you are minimising your risk as much as possible it is advised to check in online before arriving at the airport to spend less time queuing around others, to use contactless payment for any purchases where possible and to adhere to all local guidance.
What will it be like at the airport and on my flight?
Airlines and airports have introduced strict measures to reduce the risk of spreading COVID-19 such as one-way systems, social distancing signposts, mandatory mask wearing and hygiene stations. There are different protocols in countries around the world, however you should expect that there will be some level of enhanced security and checking in place on arrival. To get the most up-to-date information on what to expect at your particular destination please speak with your villa specialist before travel and check the FCDO foreign travel advice or the US Department of State Travel Advisories here.
Here are some useful sources of information:
JFK Newark Los Angeles Chicago Miami San Francisco
Heathrow Airport Gatwick Airport Manchester Airport Glasgow Airport
British Airways Emirates Singapore Airlines Qatar Airways KLM
Experience in destination
How are you safeguarding health on your holidays?
Our measures to safeguard your health and wellbeing have been accredited by the World Travel & Tourism Council, meaning that we meet or exceed the travel industry's latest global health & safety protocols. Check our health and hygiene policy here for the full details of what we are doing to keep you safe on your travels with us.
What restrictions are there in the destination I want to travel to?
Restrictions will differ throughout countries, and even regions, and are likely to change over time but are likely to include some rules on social distancing, mask wearing and enhanced health and hygiene protocols. Some sights may be closed, have limited opening times or reduced capacity. Check the FCDO foreign travel advice or the US Department of State Travel Advisories here before you travel or speak with your villa specialist for specific information about your destination.
How will my villa be managing COVID-19 risk?
Our villa owners are adhering to best practices for cleanliness and disinfection. A&K have detailed extensive guidelines including stringent cleaning processes for villa owners to ensure that they are taking every precaution required in order to restrict any potential risk of infection.
Upon arrival your A&K Villas representative will discuss social distancing measures and give you a tour of the villa to include all health and hygiene measures in place. Each villa is equipped with hand soap, hand sanitizer, disinfectants, gloves, and masks if possible, and enough hand towels and tissues throughout the property.
Everyone involved in the operation of your villa holiday in your destination will follow a defined health and safety regimen in accordance with local regulations. This could include regular staff health and temperature monitoring, as well as wearing PPE where necessary and in compliance with local guidelines.
What happens if I get ill while on holiday?
One benefit of travelling with A&K Villas is that you are never alone. Our local representatives are on hand to help you 24/7, so you should let them know as soon as possible if you start to feel unwell. They can support you in following local guidance for booking a test, self-isolation and navigating local healthcare if needed. You should contact your travel insurance provider for advice if you need treatment.
Returning home
Will I need to quarantine when I return home from my holiday?
You do not need to take any COVID-19 tests or quarantine on arrival in England, irrespective of your vaccination status.
If you are returning from a red-list country, no matter what your vaccination status, you are required to quarantine in a managed quarantine hotel for 10 days. Full details can be found here.
For the latest information on traveling from another country during COVID-19 including the rules for children see here.
As these rules will change over time the latest information on the government website should be checked at the time of travelling or the US Department of State Travel Advisories here. Please note there may be different rules applying to entry to England, Wales, Scotland and Northern Ireland so it is prudent to check each of the relevant government's sites for the latest advice.
Other useful information:
For a comprehensive travel abroad checklist, visit the UK Government site here.