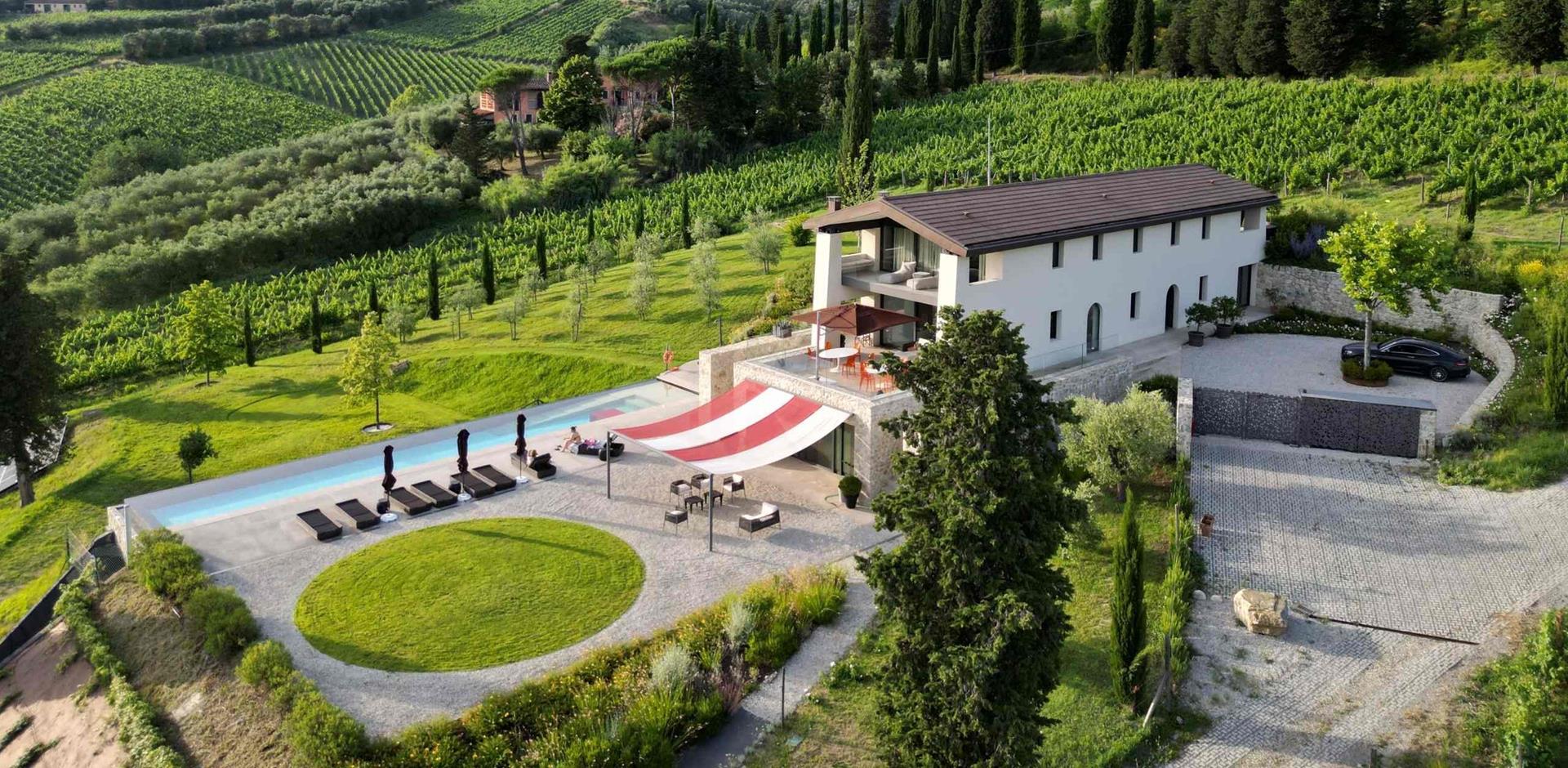 7 European villas to book early for 2021–2022
New to our collection, these luxury holiday homes in Italy and Portugal are certain to be in high demand
Reading time: 4.5 minutes
Whilst we wait for the world to open up, our villa experts have been using their time wisely — seeking out worthy additions to A&K's portfolio of luxury holiday properties. Today, we're thrilled to share the details of seven new villas in our collection.
From sprawling rural manors to chic beach retreats, each of these properties affords you five-star facilities, total privacy and direct access to some of Europe's most desirable destinations. Where better to reconnect with the world and your loved ones, whether it's this year or the next?
Should you wish to beat the rush and secure your dream villa early, you'll benefit from our 'Book with Confidence' policy, designed to give you peace of mind in these uncertain times.
Salema Alegria Beach House, Algarve
4 bedrooms | Sleeps 8
Salema Alegria is a sleek, contemporary villa nestled on a hillside overlooking a kilometre-long golden beach in Portugal's Algarve region. Stay here and you're only ever a stone's throw from the sea. You're also just a stroll from the traditional fishing village of Salema, known for its whitewashed houses and charming seafood restaurants.
Panoramic floor-to-ceiling windows showcase the property's proximity to the coast magnificently. The garden, the pool and the outdoor terraces offer more scenic vantage points. The stunning views continue into the strikingly modern living room, the state-of-the-art kitchen and the four clutter-free en suites — evenly split across two storeys.
Villa I Busini, Tuscany
7 bedrooms | Sleeps 14
Escapes to the Tuscan countryside don't get more picturesque than at Villa I Busini. This impressive estate is set within rolling hills a 30-minute drive from Florence. Its 3,000-square-metre Renaissance-inspired gardens seem to spill untrammelled into the bucolic scenery.
The property is underpinned by six centuries of history, and its ties to Florentine nobility are celebrated throughout. The ornate interior features original frescoes, lavish furnishings and stone fireplaces, complemented by all the modern comforts you could want. In addition to its seven suites, there is a library, a chapel, five salons, two dining rooms, a heated pool and a tennis court.
Galé Hibiscus Beach House, Algarve
5 bedrooms | Sleeps 10
This luxurious, low-slung villa puts you steps away from the golden sands of Galé beach on Portugal's attractive Algarve coast. You're also just a few kilometres from the lively city of Albufeira.
Enjoy the property's seamless outdoor spaces, from the immaculate lawn, to the pool and terrace with sun loungers and hammocks, to the alfresco dining area with portico. Indoors, dashes of aquamarine accompany the muted palette of whites and creams, and decorative shells sit alongside woven furnishings and wood furniture, all helping to reflect the organic beauty of the villa's coastal setting. There are five en-suite bedrooms in all, one of which is smaller and so perfectly suited to young children.
Villa Bellavista by Falkensteiner, Sardinia
4 bedrooms | Sleeps 7
Set in the grounds of Falkensteiner Resort Capo Boi, Villa Bellavista offers access to the resort's five-star services and amenities, whilst affording you privacy and a space of your own.
This staffed villa sits on a hillside looking out across the Mediterranean Sea. Its ice-white, cube-like exterior is evocative of a modern art gallery, whilst its understated interior and muted, organic palette create an atmosphere of calm. Soak up the sun and drink in the views from the terrace, loungers and infinity pool. Then head down to the exclusive beach below, to which you have direct access.
Le Spectre, Tuscany
5 bedrooms | Sleeps 10
Not all Tuscan villas remain rooted to the region's rustic past. Le Spectre embraces the present, with a cool, contemporary design brimming with statement pieces — from colourful artworks and curvaceous walls to an illuminated staircase. Welcome surprises lie around every corner.
None of that distracts from the spectacular setting, however — one of verdant hills, medieval spires and olive groves. When you aren't admiring it through the floor-to-ceiling windows, you can enjoy the view from the terrace, outdoor dining area or 24-metre infinity pool. Then head out into it, exploring nearby villages and wineries. Lucca is only 15 kilometres away.
Chateau des Vignes, Bordeaux
8 bedrooms | Sleeps 16
Located among its own vines in one of the world's most notable wine regions, Chateau des Vignes is a beautifully renovated 19th-century chateau. Set in 40 acres of woodland, the estate features its own vineyard, a luxurious swimming pool and a private tennis court. Enjoy al fresco dining on the covered terrace, or for fine dining, request the services of the personal chef and dine in the gracious dining room.
Inside the Chateau, the living spaces and bedroom suites – featuring hand-printed wallpapers and rare fabric prints – all centre around the magnificent spiral staircase. Each suite boasts beautiful countryside views through oversized windows, and vintage free-standing bathtubs complete the enveloping sense of indulgence – two suites even have their own private sauna.