Skiing with your bubble during winter 20/21
With winter rapidly approaching, A&K answers the question that all skiers, snowboarders and snow bunnies are asking this year: 'Can we ski safely?'
Reading time: 4 minutes
Every year as summer fades into memory and autumn's crunch takes hold, the thought of skiing starts to take hold of many. This year is different in so many ways, and the question is more "can we go skiing?" rather than when or where, but snow-sports fans remain keen to get their fix and still hit the slopes. Thankfully, short of complete lockdowns, winter-holidaymakers don't have to go without, especially if a few simple guidelines are followed.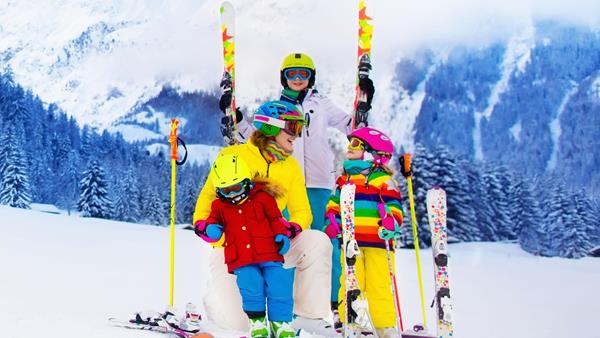 Without a doubt, the key to planning an escape this winter is to book with a trusted operator, who can guarantee that your money is safe. A&K is immensely proud to have been recognised by Which? as one of a handful of tour companies that refunded holidaymakers without qualm or quibble throughout the crisis. As well as protecting your money, we understand your desire for peace of mind during the booking process – now more than ever. So, in addition to offering 24/7 support while you're away, before you go, we're working to negotiate flexible terms wherever possible when you book a ski chalet with us.
In terms of our chalet offerings for the 20/21 season, we've chosen a selection of private chalets for you and your bubble to enjoy in a lower-risk environment. This exclusive edit features picture-perfect properties in the finest ski resorts in France, Switzerland, Austria and Italy.* Places in which there will be new-normal rules in place to reassure travellers – one-way systems, sanitisation stations at entrances and exits, mandatory masks on lifts, and regular disinfection of frequent touchpoints.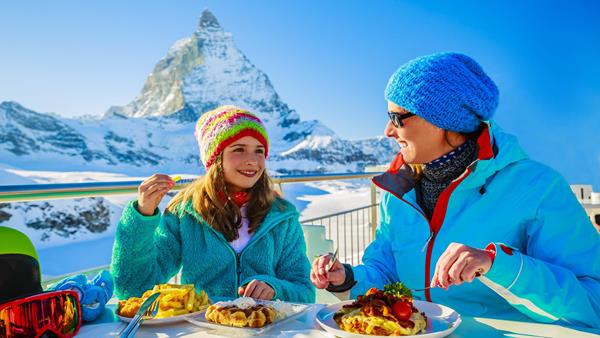 That's out and about in resorts such as Zermatt, Méribel, St Anton, Chamonix and Val d'Isère, but what about in your private chalet? As well as delivering slopefuls of Alpine luxury, lodges' staff and owners are implementing rigorous health and safety measures. These will ensure that guests' potential exposure risks are as minimal as possible, with all the kinds of hygiene protocols you would expect, plus even more. While some chalets offer the option of private chefs and drivers, clients can opt to minimise contacts and self-cater. Restaurants in resorts, even some of the Michelin-starred ones, have adapted to the new normal and offer delicious takeaway options. It won't be all vin chaud and tartiflette this winter – unless that's what you want, of course.


There's more to our chalets than their proximity to Europe's best slopes. Non-winter-sport enthusiasts will enjoy getting away to the Alps too – just picture yourself soaking in a hot tub, sipping champagne as the sun slips behind distant peaks. All our ski properties offer fabulous facilities such as saunas, cinemas and games areas. At Chalet Mont Tremblant in Méribel, water babies will love doing laps in the heated outdoor pool. Chalet Dalmore is located on the edge of Chamonix's famed golf course. Chalet Eden Rock contains a fully equipped spa and Chalet Grace offers its own glass-fronted wellness space as well as awe-inspiring views of the Matterhorn. Movie buffs will break out the popcorn at Chalet L'Hotse's home cinema. Chalet Le Rocher provides guests with the chance to watch movies whilst in the indoor pool. Talk about next-level luxury…
*At the time of writing, France, Switzerland, Austria and Italy are off the UK's travel corridor list, and if you travel there, you have to quarantine for two weeks upon your return. However, this guidance changes frequently, check Foreign & Commonwealth Office advice or speak to a travel specialist when booking.