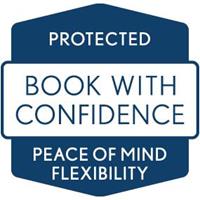 Last updated: 17 September 2021
The UK government has announced that those people that have been fully vaccinated no longer have to take a pre-departure lateral flow test on returning to England. These new rules will take effect from 04 October 2021. Please see here for full details. The information and guidance below will still be in place for those travelling until that date.
As countries across the world endeavour to manage their levels of COVID-19 infection, many have introduced the need for travellers to provide a negative COVID-19 test before travelling, usually within a specified time period before departure. In addition, the UK government has introduced new requirements for arrivals into the UK as part of the traffic light scheme. Full details can be found here
For US-based travellers, visit the U.S Department of State website for the latest information.
In order to support A&K clients with potential testing requirements, you will find details and links of government approved testing centres below for UK based travellers. This should not be considered a recommendation by A&K and it is the responsibility of the client to check that the host country accepts tests from the testing centre used and that the client meets all the entry requirements of the host country prior to departure. A&K is not liable for a client being refused entry to the host country for any reason.
Clients should also check very carefully the length of time taken to receive testing kits (if receiving home testing kits), the length of time to return tests and the length of time before results are received. This is particularly important in relation to the specified time period in which tests must be done for travel to certain jurisdictions.
Whilst you are on holiday, our local teams on the ground will assist you in trying to secure a test before returning home. For a step-by-step guide on testing before you travel to England, read the government's latest advice here
COVID-19 testing requirements
In order to board your flight to the UK, you must provide evidence of a negative COVID-19 test at your departure airport. It's your responsibility to ensure the test meets the minimum standards for sensitivity, specificity and viral load details. You must check with your test provider that it meets those standards.
This could include tests such as:
a nucleic acid test, including a polymerase chain reaction (PCR) test or derivative technologies, including loop-mediated isothermal amplification (LAMP) tests
an antigen test, such as a test from a lateral flow device
Full details can be found here
Full details of government approved coronavirus testing providers can be found here
UK test to release scheme
As part of the UK government's traffic light scheme, for those arriving into England from 'Amber' listed countries, you will be able to 'Test and Release' on day 5 to end self-isolation early. From 19 July 2021, if you are fully vaccinated you no longer have to self-isolate when returning to England from amber-list countries. Under the Test to Release scheme you can choose to pay for a private COVID-19 test. If the result is negative, you can stop self-isolating. You cannot take a test until you have been in England for five full days. The scheme is voluntary and applies to those self-isolating in England only.
For details please visit https://www.gov.uk/guidance/coronavirus-covid-19-test-to-release-for-international-travel
Please note: this scheme currently only applies to passengers arriving into England. Rules for those arriving into Scotland, Wales or Northern Ireland may differ. Please refer to the below for further information:
Scotland
https://www.gov.scot/publications/coronavirus-covid-19-public-health-checks-at-borders/pages/overview/
Wales
https://gov.wales/exemptions-self-isolation-coronavirus-covid-19-html
Northern Ireland
https://www.nidirect.gov.uk/articles/coronavirus-covid-19-international-travel-advice


Abercrombie & Kent meets or exceeds the travel industry's latest global health and safety protocols.
Safe Travels is established by the World Travel & Tourism Council.