Travel should be exciting and inspiring – even at the planning stage. Our video appointments give you the option of speaking to one of our sales consultants face-to-face from the comfort of your home. Meeting with you, even on a screen, allows us to have an open and engaging conversation about your holiday needs and desires. It also reflects the personal approach that we're known for; your villa specialist will be able to share their passion, insight and advice, and together you can begin creating your once-in-a-lifetime holiday.
Here's how it works:

Book a video appointment
It's easy to arrange – simply fill out our online video appointment request form, giving us a few details about the holiday you're looking for. You can also call us to arrange a video appointment if you prefer.
Your request is sent to our team of villa specialists
Once you've filled in the video appointment request form, it will be sent to our sales team. A villa specialist who is an expert in your destination or holiday interests will take a look at your form and begin thinking about the ideas they can share with you.
A villa specialist will be in touch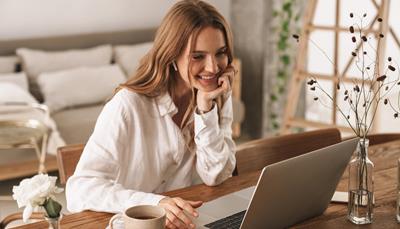 You will be contacted by phone or email to confirm the date and time of your video appointment.
You'll receive a video appointment link
Your villa specialist will set up a meeting in Microsoft Teams and email you the link.
If you haven't used Teams before, let them know and they will happily help you set it up.
Attend your video appointment
At the agreed date and time, join the Teams meeting and speak to your villa specialist on screen, getting the benefits of a face-to-face conversation from the comfort of your home. Tell your villa specialist about everything you're looking for from your holiday – they will listen to your travel plans and share their insight and recommendations.
We start creating your holiday
Your villa specialist will then begin creating your tailor-made holiday, contacting all of the A&K experts in the UK and around the world who will make your dream holiday a reality. They will work with you to make any changes and keep you updated at every step.