Meet the owner: Argenta
Argenta's proud possessor, Karen Jones, extols the St Tropez villa's year-round allure and Provençal charms
Reading time: 3.5 minutes
A&K: If you had to describe Argenta in just three words, which three words spring to mind?
Owner: Luxurious, relaxing, retreat.
A&K: The villa's interior design is striking. Could you explain a little bit about how you devised it?
Owner: Thank you. I'm very proud of it. Luckily, I'm an interior designer, and the inspiration came from my travels. I bought this property after returning from some time in Argentina and Uruguay – it reminded me of a charming estancia. I felt lucky as it was rare to find a villa so close to the beach.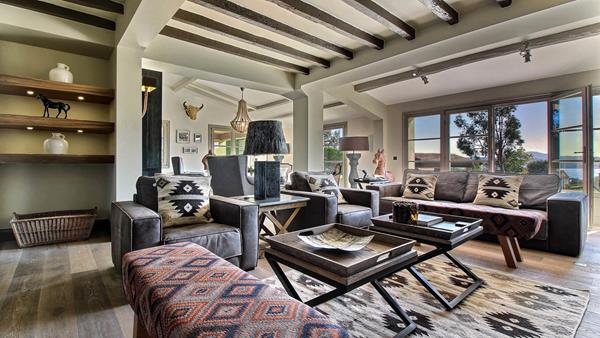 A&K: The motif of animals – especially horses – seems to feature repeatedly in the interior decoration. Is there a reason?
Owner: Yes, I love horses. I used to ride competitively. St Tropez is privileged to host world-class polo and show-jumping competitions that attract riders from all around the world.
A&K: What is your favourite feature inside the villa?
Owner: Inside, each room is individually designed, so it's hard to choose. The views of the sea and hills constantly and consistently blow me away.
A&K: And outside?
Owner: The tranquil and verdant Mediterranean gardens: there's nothing better than sitting on the terrace with an apéro and watching the sunset over the bay of St Tropez.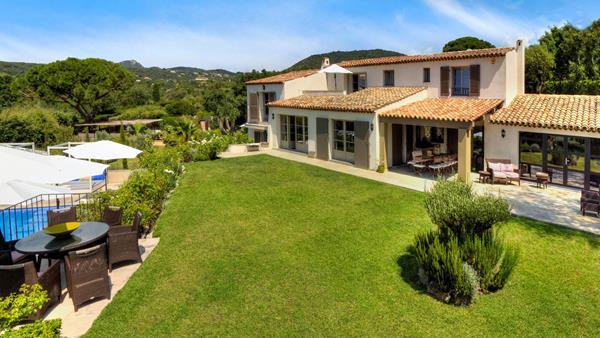 A&K: Tell us what you like about the area in which the villa is located?
Owner: Sunrise over the sea; sunsets on the hillsides; walking to the beach; enchanting St Tropez.
A&K: Where would you recommend that guests visit during their stay?
Owner: Stylish St Tropez has to be a guest's first stop. Popular Pampelonne is the region's longest and most famous beach. It offers an excellent selection of beach clubs. Then guests should explore all the nearby charming villages, hidden away in the hill. Vinophiles mustn't leave the area without touring all the surrounding beautiful vineyards to sample the excellent local Provençal wines.
A&K: Are there any regional delicacies you recommend your guests try whilst here?
Owner: A fresh and delicate Provençal rosé and bouillabaisse, a traditional local fish stew served with garlic-infused croutons – originally a fisherman's stew.
A&K: What's the ideal time of year to visit to enjoy the villa and its location?
Owner: The climate here is excellent year-round. Even during winter, we enjoy lunch on the terrace on most days. My favourite months are April, May, September (for the spectacular Les Voiles sailing regatta) and October. Being here during the festive season is also fabulous.
A&K: What would you like your guests' first and last impression of the house to be?

Owner: I'd like them to notice that the villa's luxury and comfort complements the peaceful Mediterranean garden.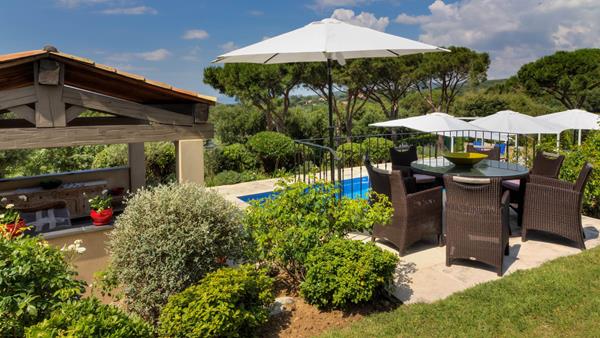 A&K: What health and safety measures have you put in place to ensure this villa is as Covid-secure as possible?
Owner: We have taken all the Covid-19 cleaning advice from A&K Villas and the French Tourist Authority to ensure a thoroughly clean and safe environment for our guests.
Argenta is a four-bedroom villa in the south of France, located close to the village of Grimaud, near St Tropez