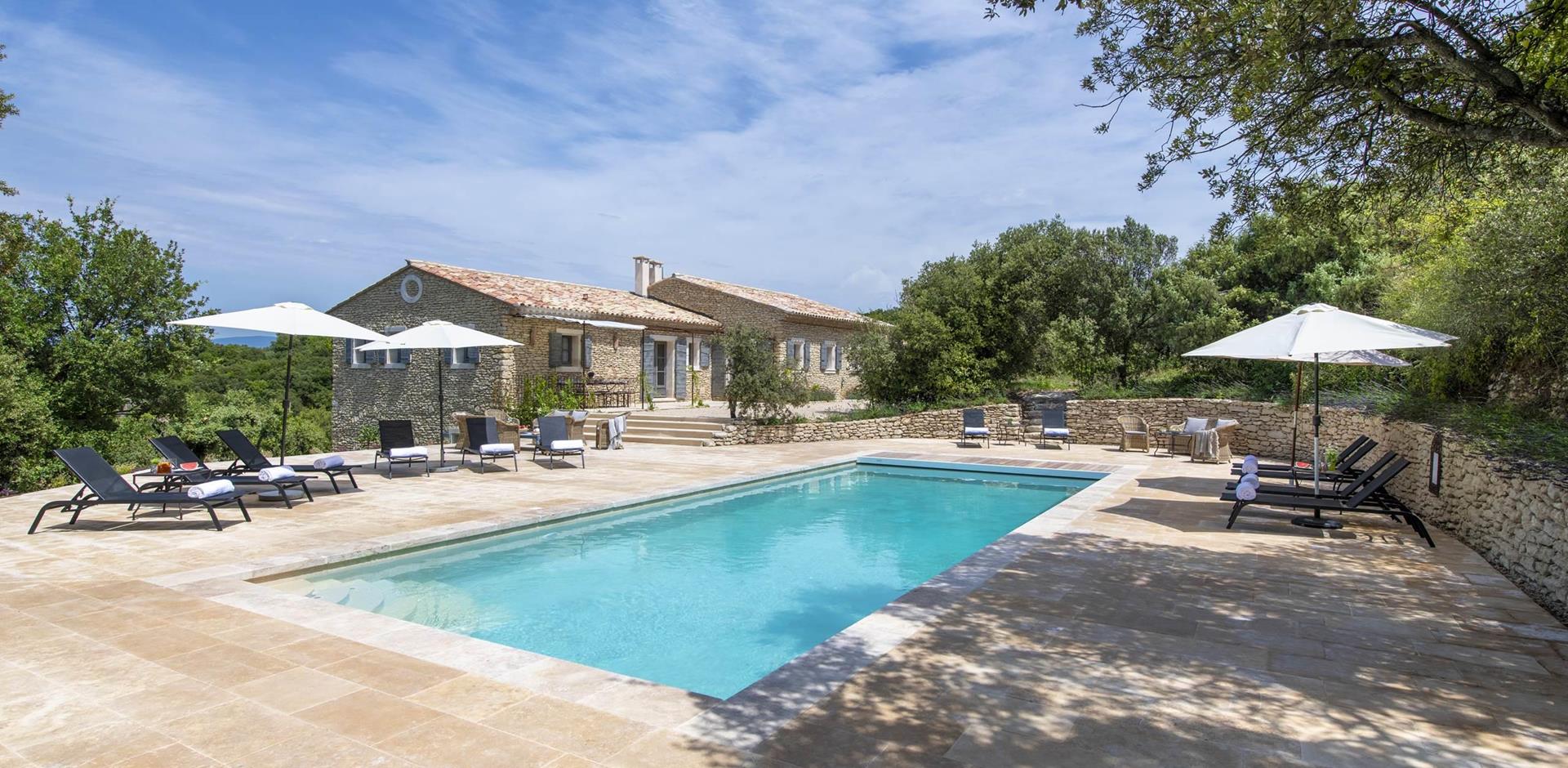 Meet the owner: Le Mas des Chenes Verts
Michael Jones explains why he created luxury villa Le Mas des Chenes Verts, and what makes this Provençal property stand out
Reading time: 3.5 minutes
A&K: Why did you choose this particular area of Provence for the house?
Michael Jones: We arrived in Bonnieux 26 years ago after having read Peter Mayle's A Year in Provence, and fell in love with Luberon. Many, many years later, we'd saved up enough to buy our first house here – just a couple of hundred yards from where we originally stayed.
Soon after, a neighbouring property with a lot of land became available, so we jumped at the chance. We weren't sure what to do with it at first. What we did know, however, was that it had one of the best views of the iconic Mount Ventoux, was in walking distance of Bonnieux, and lay just a stroll away from a two-Michelin-starred restaurant and the best place for truffle pizza in France.
Q: How did you select the architects and builders involved in the development?
A: The dream was to create a modern home using traditional methods and reclaimed materials – one that people would assume had been standing for centuries. That meant using local professionals and artisans from the outset. We were lucky enough to find a team that shared our vision, including a fantastic architect and project manager.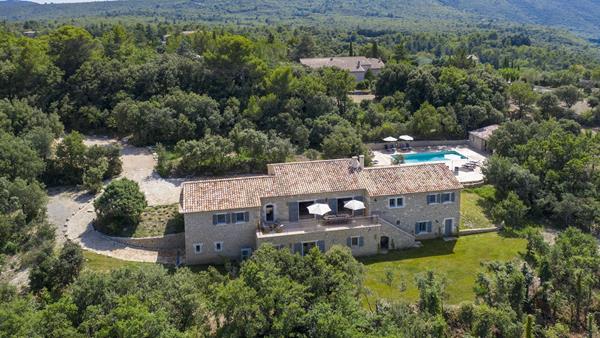 Q: What inspired you to take on this project?
A: We have renovated many houses over the years, both in France and the UK, but this was our first new build. Ultimately, the land itself provided the inspiration – the idea of creating a home with such an incredible view was really appealing. We also wanted to build a home that seemed to blend into the Provençal landscape, rather than standing out ostentatiously.
Q: From conception to being guest-ready, how long did construction take?
A: Five years. That sounds like a long time, but we had decided to halt work during the summer months to avoid disturbing neighbouring properties in peak rental season. Of course, this beautiful part of the world isn't a place to get things done quickly, either – that's part of its attraction.
Q: What's the best room in the house and why?
A: The huge open-plan living space is one of Le Mas des Chenes Verts' star attractions. It affords outstanding views and includes a kitchen and comfortable lounge area – perfect for large families and groups of friends to spend time together.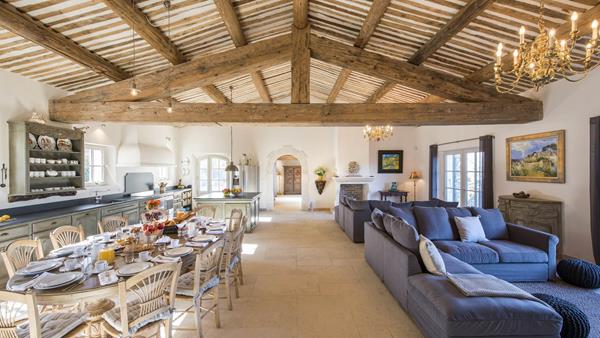 Q: When is the best time to stay?
A: Spring or autumn: Provence is less busy, the weather is excellent and the colours are amazing. Spring is when vines come into leaf, lavender blooms and it's the time for cherry and almond blossom. In autumn, the vineyards turn a gorgeous mix of yellow, orange and red.
Whenever you choose to stay, you can expect the locals to be amazingly welcoming and accommodating. There is an unrivalled openness, trust and honesty here.
Q: What's the best view from the house?
A: The best view is of Mt Ventoux. Set against a foreground of woodlands and sweeping plains, it's a dominating focal point that can be spotted during the Tour de France. The mountain appears to be snow-capped, but for most of the year this is an illusion – the whiteness is the rock. In winter, though, there is enough snow to ski.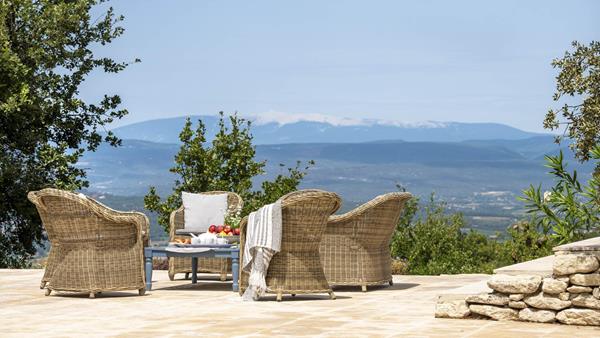 The sunsets from the villa are biblical: big red skies, best enjoyed with a glass of rosé or kir. Afterwards, you can enjoy a night sky full of stars thanks to the minimal light pollution here. Another reason to keep an eye on the sky is the range of birdlife; the Bonelli's eagle soars alongside other birds of prey such as the bearded vulture. The garden and nearby woods are alive with wildlife, from pine martin to wild boar. It's a nature lover's paradise.
Q: What day trips would you recommend for guests?
A: It's possible to travel to the coast from here. I recommend Cassis, with its tempting food, beautiful beaches and world famous calanques.
Nearby medieval villages include Gordes, Menerbes and Lacoste, while historic cities within easy reach include Avignon, Orange, Arles, Nimes and Aix en Provence. Paris is just a two-and-a-half-hour journey by highspeed rail.
Q: Favourite local delicacies?
A: Most of the nearby villages have a market day where the finest local produce is proudly on display, from truffles and honey to cheese and meats. In Bonnieux, you'll find the finest bakers, butchers, cheesemakers, and Château la Canorgue for wine, honey, ice cream, chocolate and more.
Q: What would you like your guests' first and last impression of the house to be?
A: Luxury inside and out, and from start to finish. I hope they fall in love with the views as we did when we bought this beautiful spot.
Le Mas des Chenes Verts is a six-bedroom property in pretty Bonnieux, Provence. To book your stay, speak to one of our villa specialists today.