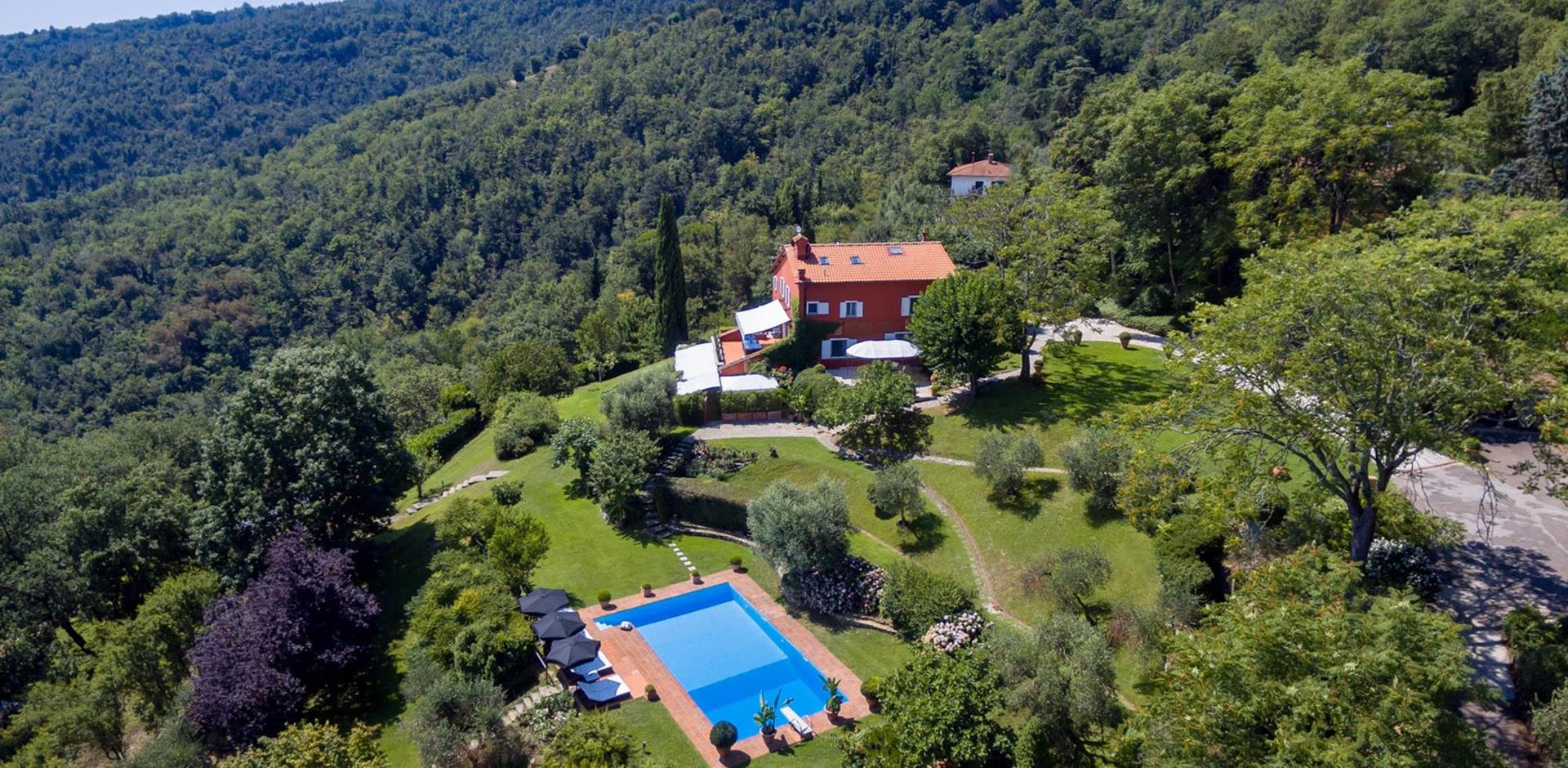 Our favourite villas to book for summer 2021
Calls from tour operators to 'book early' are often overlooked, but the much-anticipated year of travel 2021 will be precious, joyful, and highly subscribed. A&K's Ben Coley presents a genuine case to plan your next villa holiday well in advance
Reading time: 7 minutes
"Book early to avoid disappointment" – the travel industry's favourite imperative phrase – has become tired with overuse. It is hackneyed, disregarded, and lacks impact. But with the expectation of a triumphant return to travel in 2021, the command has a new impetus. All the consumer research forecasts a wheel-spinning trolley dash for the best European villas next summer. Europe, because the continent has that closer-to-home feel; a villa, because of the insulated sense of seclusion and the scope to accommodate a larger group of friends and family.
Accumulated leave and a make-the-most-of-it mindset could also lead to lengthier villa holidays being taken next year. A paucity of available rentals in 2021 seems certain, especially for the most desirable properties in expansive settings.
Travel is no longer taken for granted. Demand is pent-up to bursting point and the levee will break. A last-minute booking mentality is unlikely to cut the mustard. We stress unashamedly the wisdom of the old strapline: book early to avoid disappointment.
Here are six lavish villas for 2021 to suit all tastes.
Family-friendly villa
Le Mas Des Trois Platanes, Provence, France
Le Mas Des Trois Platanes is ideal for family and group holidays in Provence. Set deep within the mountainous region of Les Alpilles, this flexible and spacious accommodation comprises a beautifully restored farmhouse and guest annex. Its large kitchen and outdoor dining area invite communal living. Comfortable sunloungers grace the enclosed terrace that fringes the heated swimming pool. Expansive grounds offer chances for fun, games and conversation as you amble among scented flowers and fruit trees.
Large group villa
The Zarassi Estate, Mykonos, Greece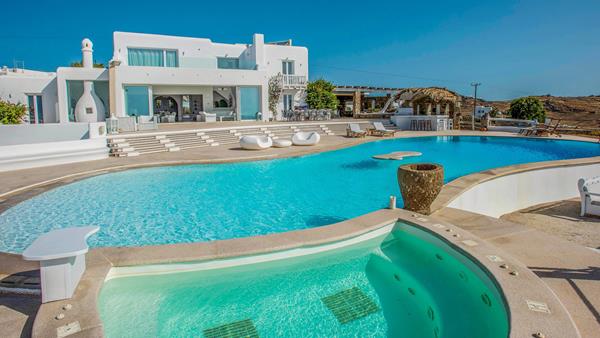 The Zarassi Estate is perched high on a hilltop on the Greek island of Mykonos. The white-washed buildings host up to 30 guests creating an idyllic retreat for a memorable family celebration or spending time with old friends. Divided into two buildings, the four-bedroom villa has two pool-level bedrooms and two suites, including the honeymoon suite complete with private sun terrace and heated Jacuzzi. A further pair of two-bedroom apartments offer an ideal space for families as they include a kitchenette, dining area and sun terrace.
Fully serviced villa
Villa Destiny, Algarve, Portugal
Villa Destiny has everything you could wish for in a holiday retreat – from its private heated swimming pool to the stunning cliff-side location. Meal times are a real treat as you don't need to lift a finger. Daily breakfast and dinner are provided six days per week by the live-in couple, meaning the time you have at the villa is all about you and your relaxation.
Resort villa
Villa Falesia, Algarve, Portugal
Set in a sunny spot in the Algarve just 800 metres from the beach, Villa Falesia is a standalone property within the stunning Pine Cliffs Resort. Check out the tennis courts and 9-hole golf course located on site. A fantastic spa offers a huge array of facilities and treatments. There are eight restaurants and bars as well as a cooking school. The whole family is provided for with the spectacular kids' club.
Villa with a private garden
Dimora Bonavista, Tuscany, Italy
Located a short drive from Florence, Dimora Bonavista is immersed in a 10-hectare park. The grounds and the views are equally impressive. A private swimming pool lies hidden in a perfectly manicured garden created by the renowned Italian landscaper Pietro Porcinai. The scent of lemon trees drifts over the delightful terrace that leads from the living room: an ideal spot for alfresco dining.
Villa with both indoor and outdoor pool
Villa Sonrei, Majorca, Spain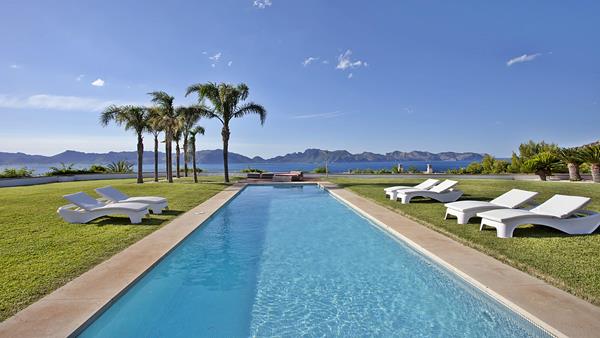 Villa Sonrei is perfectly located between the bays of Pollenca and Alcudia, and only a five-minute drive from the sandy Mal Pas beaches and a wide choice of first-rate restaurants. A private butler is on hand to attend to your every need and will ensure the indoor spa ─ complete with Finnish sauna, Turkish bath, Jacuzzi and jetted pool ─ is heated to perfection. For a bracing alternative, leap into the outdoor pool and swim a length beneath the warm Majorcan sun.
---
Get ahead of the game. Enquire online or call us on 01242 547 705 to speak to a destination specialist.