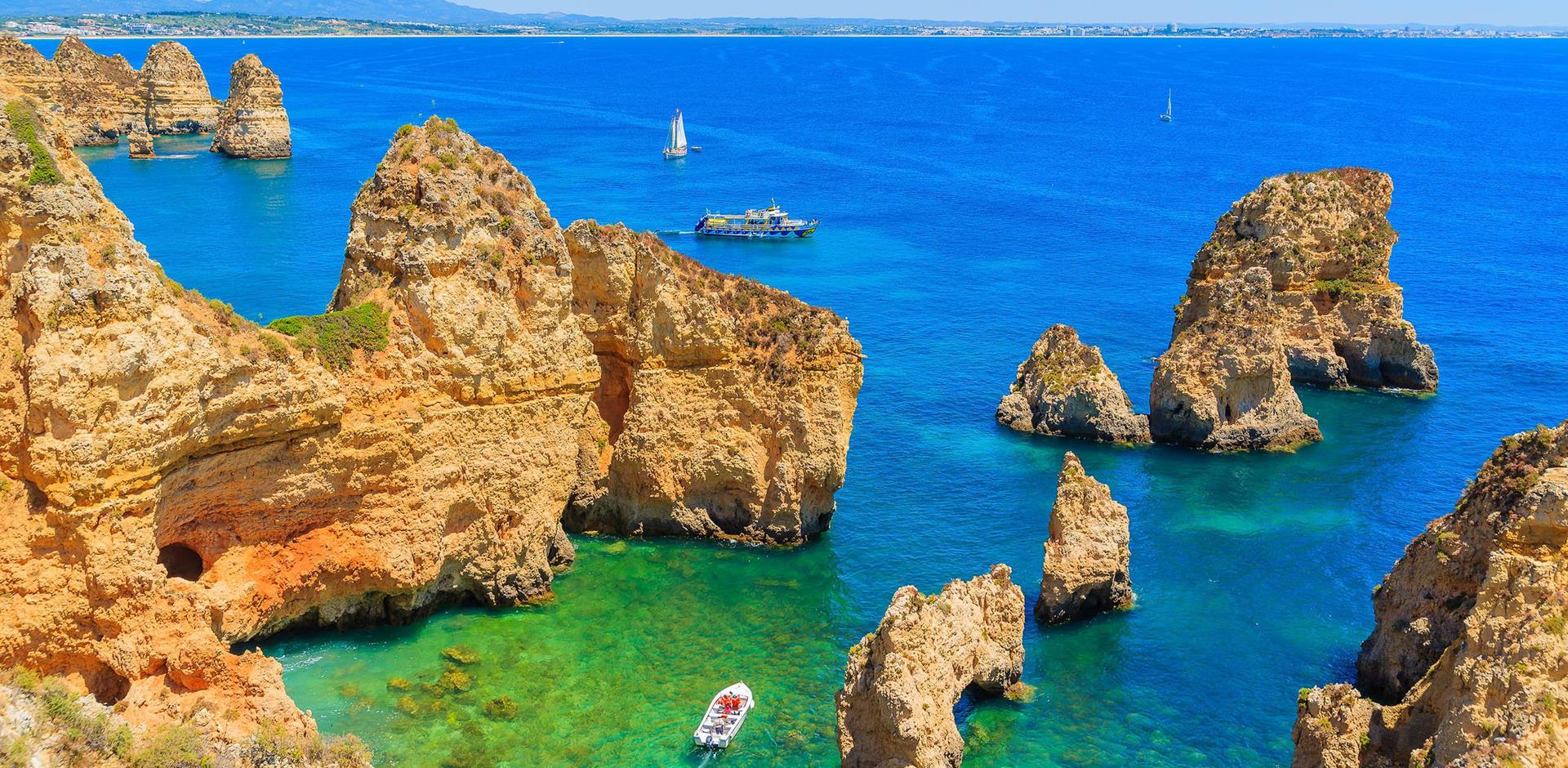 Discover the best of Portugal's Algarve
Take in the sights of the Algarve from luxury accommodation situated in the hottest resorts .
The Algarve is one of Europe's most popular holiday destinations but don't let that put you off – it has this reputation with good reason. Alongside its miles of sandy beaches and championship golf courses, there are still unspoiled fishing villages, market towns with extraordinary architecture and a rich countryside of fabulous flora and fauna. Take time to explore it and experience authentic moments of Portugal's southernmost corner.
You might want to enjoy a beachside holiday on one of the 150 spectacular sandy coastline resorts and watch the kids revel in watersports from paddle-boarding to paragliding. Or take a trip to taste some freshly caught sardines, or other local specialties like clam and octopus. Choose from a small familial restaurant or Michelin-star cuisine. Take a boat out into the Atlantic to look for dolphin from Lagos or Alvor or indulge in the expanse of ocean from the fort at the End of the World near Sagres.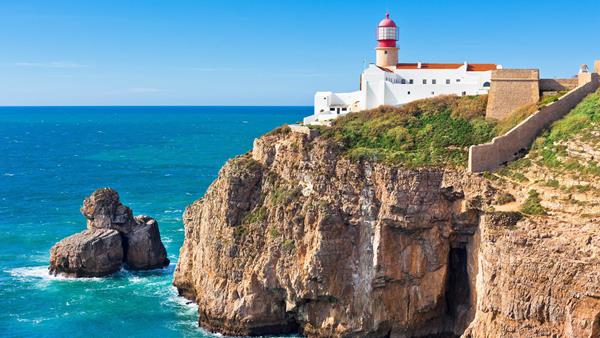 The Algarve offers it all – history, haute cuisine and complete relaxation. Just under three hours to Faro, a sun-soaked long weekend can be as rewarding as a three-week sojourn. Be completely spoilt in unparalleled hotel surroundings at either Vila Vita Parc or Pine Cliffs, both luxurious clifftop resorts offering every imaginable service to make this holiday your best yet.
If you prefer less of a celebrity lifestyle around the Quinta do Lago resort, mixing with England sport stars, then you can head to the hills and see locals cooking their bread in outdoor ovens in the mimosa-filled town of Monchique.
The Algarve offers the high life and the local life. And with no time difference from GMT, don't lose hours on your holiday, just all the hassle.
Our favourite villas in the Algarve
From $3,511 per week
This superbly situated five-bedroom Algarve villa is just a stone's throw from the beach
From $8,521 per week
Blessed with panoramic views in every direction Villa Monchique is the ultimate property
From $8,674 per week
Villa Azul is the perfect combination of golfer's paradise and family friendly accommodation