Why visiting the scent paradise of Grasse is a must
Discover how the medieval town of Grasse on the Cote d'Azur has hit the top notes and become the perfume capital of the world.
Follow in the footsteps of Coco Chanel and compose your own bespoke scent in Grasse.
You may wonder how this cobblestone corner on the Cote d'Azur elevated itself to such a lofty position on the international stage?
Location, location, location. Grasse enjoys a microclimate due to its proximity to the Mediterranean and shelter from the Maritime Alps. Combine this with soil that is rich with trace elements and this has created the perfect environment for abundant flower crops.
When you leave our villa La Corniche and stroll through this medieval hillside town above the French Riviera, you're literally engulfed in a scented cloud. But more than 300 years, before Marilyn Monroe announced Chanel No. 5 as her favoured bedroom attire, Grasse was famous for quite a different aroma. In the Middle Ages, the town made its fortune from leather tanning. However, the methods used for tanning caused quite a foul odour! And, in turn, produced a rather smelly leather.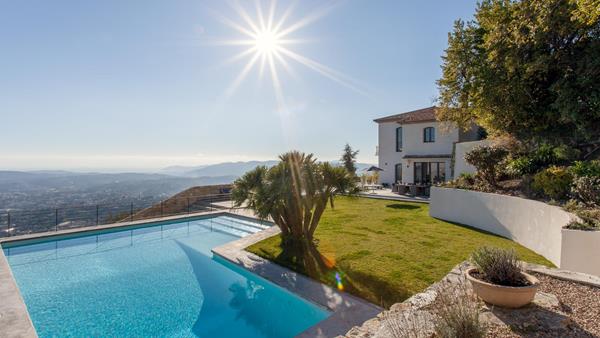 This was not ideal when it started to make leather gloves. Catherine de Medici introduced the Italian Renaissance to the court of Henri II and new accessories such as leather gloves spread like wildfire. But the gloves "unworthy aroma" was not sitting well with the aristocracy.
Local tanner, Jean de Galimard, came up with the idea of masking the smell with the scent of rose water. When Catherine de Medici started to wear the new perfumed gloves they soon became all rage among the aristocracy and business boomed.
But when the government raised the taxes on leather there was a sharp reduction in the tanning industry. At this point, the perfumeries in Grasse that could have been left behind suddenly started to flourish in their own right.
Galimard founded his business in 1747 and went on to become one of the most prominent names in the perfume industry. He supplied King Louis XV and furnished the court with pomades, and perfumes, for which he developed his first formulas.
From our villas in the Cote d'Azur which include; the Domaine St Honorat estate, La Bastide aux Citronniers and La Reve, you can easily visit the three most historic perfumeries.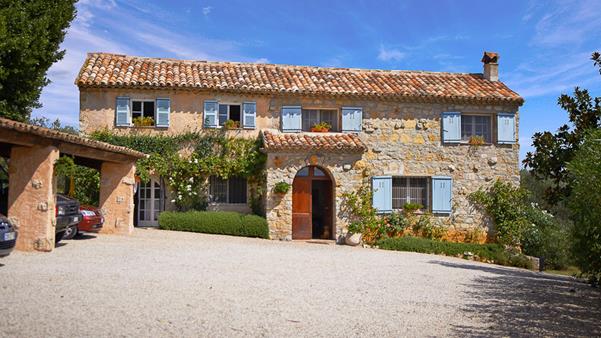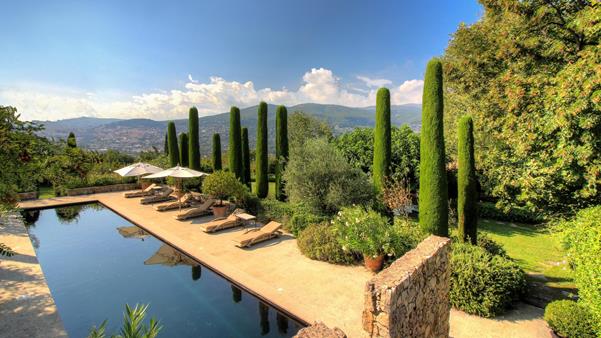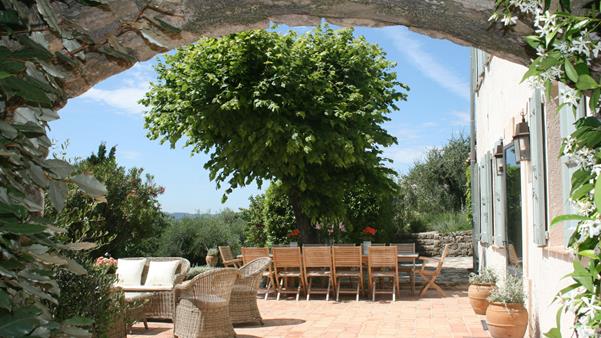 Galimard, Fragonard and Molinard all offer guided tours of their workshops and reveal a few secrets about how you can compose the perfect scent. There are more than 60 smaller companies in the area contributing to 10 per cent of the world's production of perfumes. This really is a cottage industry that has gone global.
The flower fields here in Grasse helped iconic fashion designer Coco Chanel find a "woman's perfume with a woman's scent" which has stood the test of time. Chanel worked with Ernest Beaux, a former perfumer to the Russian czars. He was given the task of creating the scent in 1921. It was the fifth proposal that was accepted - which is the same Chanel No.5 we use today.
It's hard to believe that a 30-millilitre bottle of Chanel No. 5 contains, among other things, a dozen May roses (only harvested in May) and 1,000 jasmine flowers.
Kick start your senses in Grasse with a tour of the fragrant flower fields abundant with centifolia rose, jasmine, tuberose, lavender, geranium, juniper and orange blossom. After exploring the fields, why not create with your own unique perfume? At Galimard the composer (aptly-named the "nose") will help you with the notes which are made up of; made up of top/head, middle/heart and base. These denote the groups which can be smelt after application.
It's no surprise the flowers in this region have not only inspired Chanel, but some of the greatest perfume designers including Edmond Roudnitska (Eau Sauvage by Dior). And now with Louis Vuitton opening a perfumery in Grasse, as it is returning to the world of fragrances after 70 years, the future looks sweet for this pocket of Provence.



A&K villa favourites: handpicked by our experts and endorsed by our clients. From beach hideaways to country retreats, all combine top locations with luxury living.
From $58,051 per week
The 17th-century private countryside estate of Domaine St Honorat is a short drive from the picturesque Cote d'Azur village of Valbonne
From $12,214 per week
Lovingly renovated, La Corniche's elegant furniture and delicate soft furnishings create a warm, spacious home
From $9,425 per week
Enjoy captivating views of the French Riviera hills from this charming five-bedroom villa.