Villas for every season
Whether you're seeking a summer sojourn, winter escape or something in-between, these eight European villas offer year-round delights.
Some holiday villas are perfect for whiling away the hours in the summer sun, but shut up shop in the off-season. Others are true, year-round properties, offering heated pools, twelve-month booking and a prime location. Whenever you choose to travel, and whatever the occasion, all of our selected villas below are gauranteed to meet – and exceed – your high expectations.
Winter wonders on the Amalfi Coast
La Perla, Positano
Six bedrooms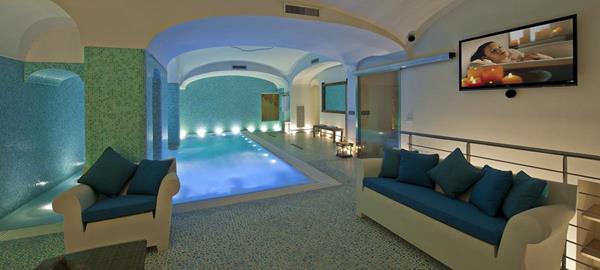 Perched high up in the Amalfi town of Positano, La Perla features a grand terrace which grants you sweeping views over the rooftops below and the Mediterranean Sea beyond. This villa's interior is chic in white and cream, and Amalfian objets d'art add flourishes of character and colour. Perfect for the cooler winter months, the heated indoor pool and spa area will warm and soothe you after a day tripping the winding streets of this magical place.
Casa Porpora, Praiano
Four bedrooms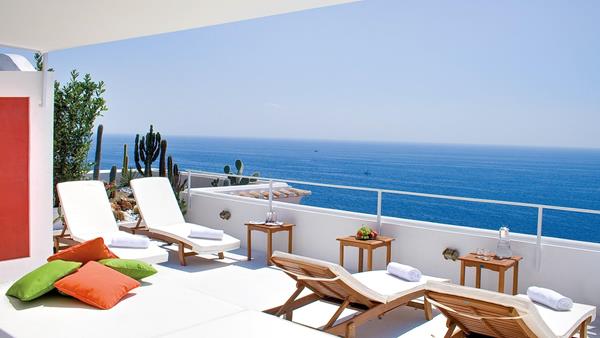 Casa Porpora is situated in Praiano, equidistant from the popular towns of Amalfi and Positano – making it easy to hop between the two during your holiday. As you enjoy the sweet scent of lemon groves on the roof terrace, admire the broad views of the ocean. Inside, sleek white walls and furniture are punctuated by warm splashes of colour. The temperature-controlled indoor pool includes chromotherapy for a truly relaxing experience, whatever the weather.
Spring delights in the Algarve
Casa Familia, Loulé
Seven bedrooms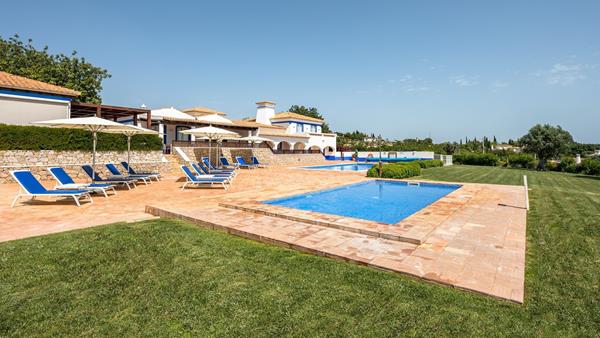 When spring is in full bloom, Loulé is even prettier than usual. Emerald-green hills roll as far as the eye can see, providing a dreamy backdrop for the municipality's historic town. Casa Familia is the perfect springtime villa for a family or group holiday to this rural part of the Algarve. The two heated pools and attractive summer house will tempt you out into the sunshine, even if the spacious, cool interior beckons you back.

Casa Florianne, Estoi
Five bedrooms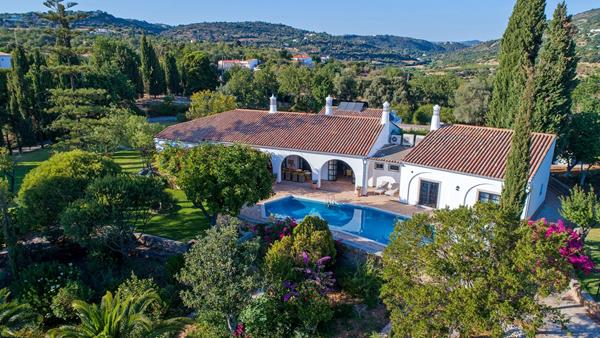 As you make your way up Casa Florianne's 150-metre driveway, past rows of cypress trees, you'll know you're in for a treat. Subtropical plants, flowers and fruit trees – freshly blooming in spring – welcome you into the gorgeous gardens. Inside the property, Moorish flourishes such as lantern lighting and arched doorways hark back to Portugal's medieval past, lending everything a bohemian charm. Spend mild spring days making the most of the pool, barbecue and recreational facilities here.
Summer sizzlers in the Cote d'Azur
Villa Med, Èze
Five bedrooms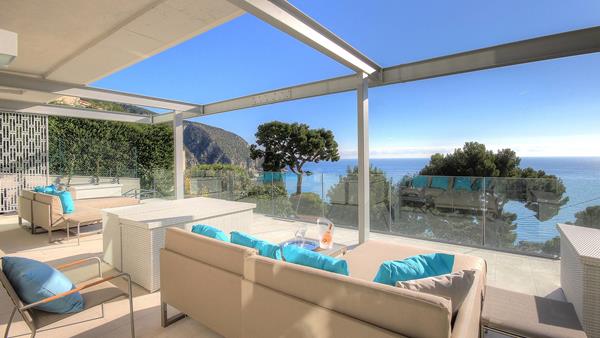 Sunshine, blue sea and the high life – there's nothing quite like summer in the French Riviera. Situated in the hillside commune of Èze, Villa Med was built to showcase this region's best side. South-facing rooms, floor-to-ceiling windows and the outdoor pool terrace, kitchen and dining area grant you glorious views over the Med. The cool, contemporary interior is a chic place to relax with a glass of red from the villa's very own wine cellar.

Villa Gigaro, La Croix-Valmer
Seven bedrooms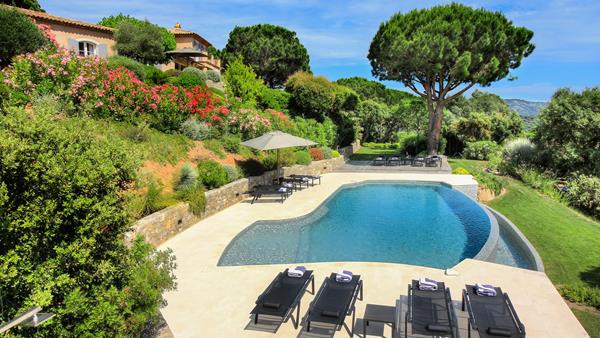 Villa Gigaro is nestled midway between St Tropez and Le Lavandou, in the charming commune of La Croix-Valmer. From the vantage point of its landscaped gardens, you can see the waters of the Med kissing the sky. This is a lovely place for families or groups of friends to spend their summer holiday. Cool off in the outdoor infinity pool, gather round the barbecue for a bite in the sunshine or relax in the sophisticated interior.
Autumnal beauties in Majorca
Can Noblessa, Selva
Four bedrooms
Autumn in Majorca is off-season, which means fewer crowds and lower rates. We recommend a stay at Can Noblessa, a 140-year-old townhouse tucked away in the unspoilt village of Selva. You'll be within walking distance of bars, shops and restaurants, and have easy access to the picturesque Tramuntana Mountains – perfect for cycling and hiking excursions. The property's contemporary interior is bright and tastefully decorated with European artwork. Outside, unwind in the pretty green garden, or warm up in the heated pool.

Can Masta, Pollença
Five bedrooms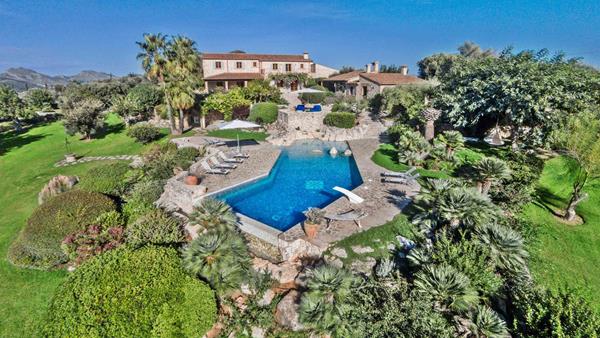 Can Masta is an idyllic place for a family escape in Autumn. The villa sits up on a hill, just five minutes from some of Majorca's best beaches. Inside, natural materials create a warm, rustic and inviting atmosphere throughout. Outside, you've got verdant grounds dotted with palm and citrus trees to relax in, with a heated pool as its stunning centrepiece.