12 luxury villas with inspiring interior design
The best holiday homes are more than a place to relax in the sun. Our villas offer excellent amenities and proximity to Europe's top attractions, yet some are an attraction in themselves. If you fancy a holiday that could inspire your next interior design project, or if you simply want to feel like you've stepped into a glossy magazine, then the villas below demand your attention.
Le Jardin d'Eden | Provence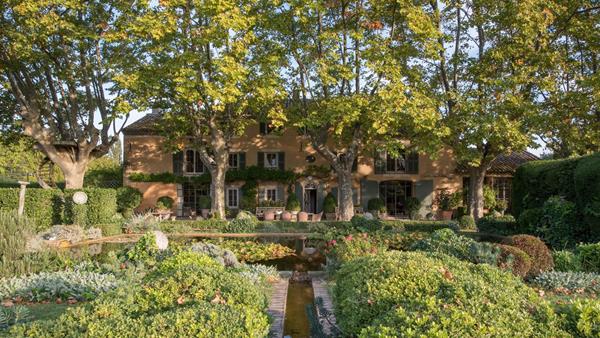 Be wowed by Le Jardin d'Eden in beautiful Provence. A French country house with formal gardens, this property has featured in design magazines multiple times. The interiors have comfort and space front of mind, and reflect the character of the region whilst maintaining a high degree of luxury. The gardens are designed by a renowned landscape gardener and incorporate a pool, tennis court and African-themed area.
Villa Med | Cote d'Azur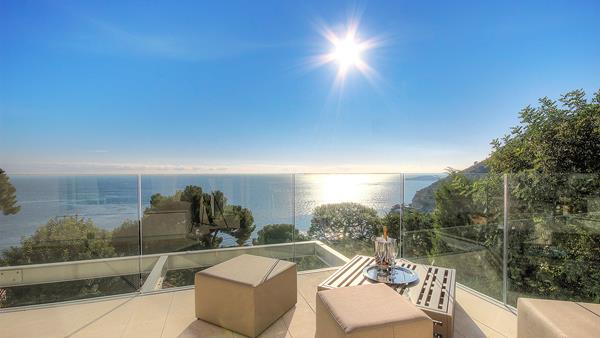 If you're seeking modernity with a view, Villa Med delivers. This opulent property draws inspiration from its surrounding panoramas. Abundant mirrors and glass help to showcase the Cote d'Azur whilst allowing the light to pour in. The rooftop pool is served by its own lift, while the gym, sauna, hammam and wine cellar give guests ample ways to unwind.
La Blanche | Lucca
Style knows no bounds at La Blanche in Tuscany. Situated atop a marble hill overlooking Lucca, this contemporary villa is owned by architect Michel Boucquillon and picked up the Stone Expo Award for its outstanding design. Specially commissioned sculptures offer focal points throughout the ultra-modern interior, while the opening rooftop lets the outside in.
Villa Astor | Amalfi Coast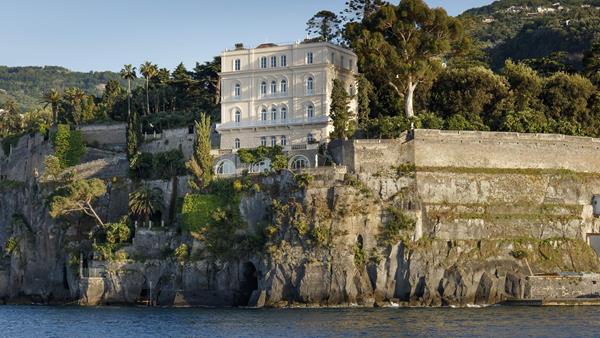 Perching on the banks of the Sorrentine Peninsula, Villa Astor commands attention. With views over Marina Grande and Marina Piccola, it's no surprise this property is often classed as one of the ten most beautiful in Italy. The villa's interior is just as exquisite – a modern museum of history and culture. Protected by Italy's Ministry of Culture and completely renovated by Jacques Garcia, the estate encompasses the main residence and the ruins of an imperial villa.
Villa Balbiano | Lake Como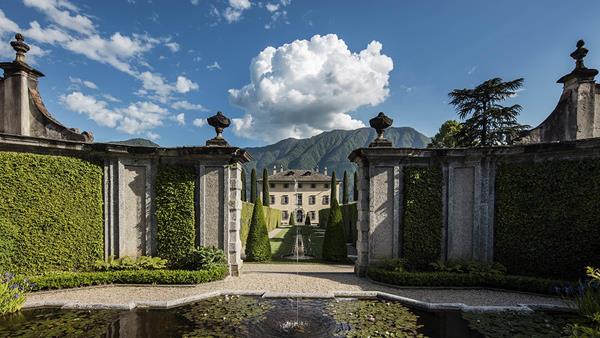 For a taste of Italian aristocratic living, Villa Balbiano is just the place. Another property that has been renovated by Jacques Garcia, it is impossible to stay here and not feel part of the 16th-century world in which it was created. Baroque frescoes cover the walls of the interior, while lavish furnishings add to the grandeur. This villa has a level of opulence that commands respect, just as it commands a powerful position overlooking Lake Como.
Mas Mateu | Catalonia
Voted the Best Residence in Europe at the International Property Awards, Mas Mateu is grand in all senses of the word. Its interior is filled with rich, traditional furnishings, while exposed stone walls and wooden beams highlight the history of this 18th-century estate. Guests here can enjoy expansive grounds, views over the Pyrenees as well as the best of the local cuisine and wine.
Villa Ausacium | Lake Como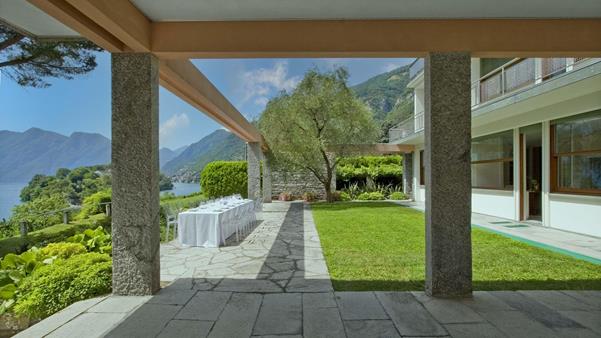 Built in the 1940s, Villa Ausacium is a property ahead of its time. Its architectural beauty comes from the master of Italian Rationalism, Pietro Lingeri. Homes bordering Lake Como vie for attention – Villa Ausacium will win yours. It has clean lines and minimalist interiors, contrasting with more traditional residences around the lake edge.
Villa Octavia | Crete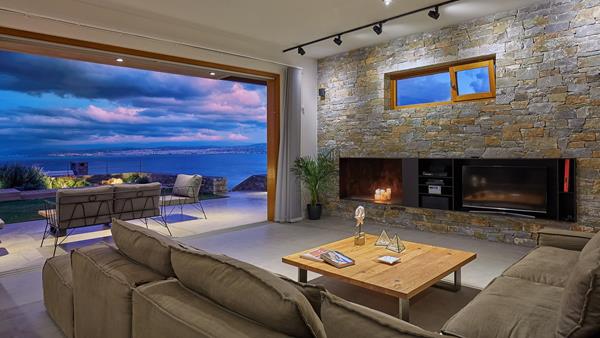 Villa Octavia spoils you with views, whether you're admiring the glistening Gulf of Heraklion towards the island of Dia or the lights of the island's capital through the numerous windows – floor-to-ceiling or lateral bedside slits of glass, or the stone-clad walls. The property's decor exhibits a coastally themed meets modern Scandi style, while the neutral colour palette and wood accents throughout instils a sense of calm. If you're looking for a relaxing, luxurious escape to Crete, this is the villa for you.
Castle Voda | Dubrovnik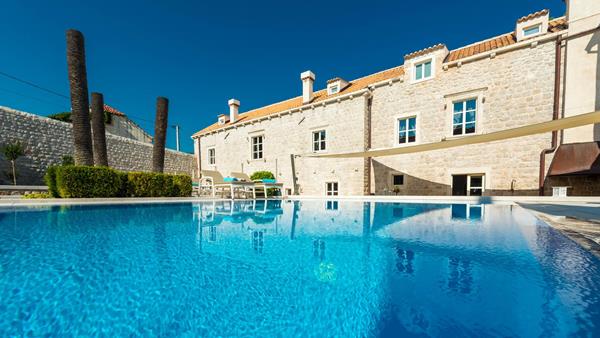 Experience James Bond-esque chic and contemporary class at Castle Voda in Croatia. This villa is one of the country's premier properties and its modern luxury is carefully blended into its century-old stone walls. Renovated in 2014, its designers created an exceptional home. Glass and light installations showcase every nook and cranny, so you can appreciate the vaulted stone ceilings and timber bookshelves.
Broughton Hall | Yorkshire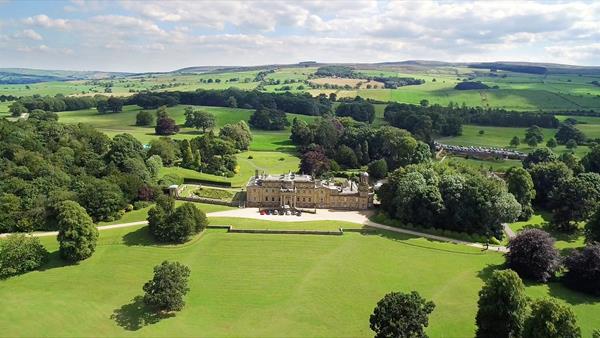 Take charge of your own quintessentially English estate when you stay at Broughton Hall. History spills out of every room here and it's not hard to see how the life of landed gentry has evolved over the last 900 years. Owned by the same family for 33 generations, there are chandeliers, artworks by old masters, a fragrant orangery and a library any book lover will get lost in – not to mention an outdoor pool, tennis court and wellbeing centre.
To stay in one of these exceptionally designed European properties, contact one of our A&K Villas specialists today